About our Therapists & Support Staff:
Physiotherapy/ Podiatry/ Sports Massage/ Pilates/ Yoga/ Complementary Therapy/ Advanced Skin & Beauty Therapy and Admin.
Keith Palmer
BSc(Hons) MCSP HPC
Chartered Physiotherapist & Practice Principal

Keith qualified as a physiotherapist in 1996 and has been at the Eagle House Physiotherapy Clinic since 1998. He studied at the University of East Anglia (UEA) in Norwich, before going on to work in the NHS at Colchester and Southend, and in the private sector for BUPA and Nuffield Hospitals. From August 2000 - July 2003 Keith was the full time Physiotherapy Manager at Essex Nuffield Hospital. Since July 2003 he has been working full time at Eagle House Physiotherapy Clinic. Keith took over as Principal of the Practice in January 2006.
Keith's special interests include sports injuries, he is a member of the Association of Chartered Physiotherapists in Sports Medicine and he was the tournament physiotherapist for the Eastern Counties Hockey Association between 1996 to 2001. Keith treats many athletes, dancers and sports men and women from the local athletics and sports clubs. He also has a particular interest in treating neurology and the elderly, which stems from helping in the care of his father who sufferered a severe stroke which led to Keith becoming a physiotherapist. Keith visits a number of local nursing homes to treat their residents or in their own homes if they are unable to get into the clinic. Keith is also qualified in the use of acupuncture and is a member of the Acupuncture Association of Chartered Physiotherapists www.aacp.uk.com. Keith is professionally registered with the Chartered Society of Physiotherapy (CSP) www.csp.org.uk, The Health Professions Council (HPC) www.hpc-uk.org, and The Organisation of Chartered Physiotherapists in Private Practice (OCPPP) www.physiofirst.org.uk

A keen sportsman himself, Keith has a special interest in athletics where he competes internationally in the Masters age group over 100m, 200m & 400m, and is a level 3 UK Athletics sprints coach at Southend-on-Sea Athletic Club. He also competes at ballroom and Latin American dancing.
Julie Pratt-Benterman
Sports Massage Therapist

Julie Pratt-Benterman has been an ITEC qualified sports massage therapist for the last six years. She is also trained to administer Kinesio tape and completed the very delightful Burrell Education Pre & Post Natal Massage course.
Julie is a former Great Britain international sprint hurdler who, over an illustrious career spanning more than 20 years, achieved some of the highest accolades. She became a world champion at the age of 19 when winning the Under 20 title in Annecy, France against a strong field of Americans and Chinese. She was ranked outside the top 10 going into the championships but defied the form books to create an upset. All this after 12 months previous she fell while leading at the 8th hurdle in the European Under 20 Championships. After the world title she achieved a silver medal in the European Under 23 Championships in her first year of the age group. Then came a few years of injury problems which saw her work hard and gain a 5th place finish in the 2001 European Under 23 Championships. The following year, her first as a fully fledged senior, she gained selection for the 2002 Commonwealth Games in Manchester. Here she ran a superb personal best in the semi final of 13.08 to qualify for the final where she placed 6th in a tough field. Four years later she again gained selection for the Commonwealth Games in Melbourne, Australia where after tearing her hamstring 8 weeks before the championships she made the final and again placed 6th.
With numerous Achilles and foot injuries finally forcing Julie to retire, she firstly began coaching athletics to Primary and Secondary aged children and alongside began studying for her sports massage diploma. Since then Julie has successfully started her own business and is very excited to now be opening the clinic here in Westcliff in conjunction with Eagle House Physiotherapy.
Outside of work, Julie is still actively involved with athletics, coaching young athletes from Chelmsford and Colchester in sprint hurdles. She also spends time with her husband and two children.
Maria Zambas
ASOCN CthA
Complementary Therapist
(Reflexology, Aromatherapy & Indian Head Massage)

Having worked in Accounts for 16 years Maria decided to choose an alternative career pathway which involved working with and helping other people with their various problems.

Maria has a special interest in complementary therapies and in August 2006 completed her Reflexology training and is now a fully qualified Therapist. Continuing her professional development Maria has also qualified in Indian Head Massage and Aromatherapy.

Maria joined the team at Eagle House Physiotherapy Clinic in January 2006.
Jay Meader
Pilates Instructor
Jay is a highly qualified Pilates instructor, personal trainer and sports nutritionist, who specialises in core development. She has worked for national gym chains including David Lloyd, Virgin, LA Fitness and DW Fitness as well as providing bespoke sessions. Jay is a registered member of the national Register of Exercise Professionals (REPs).
To enhance body confidence, flexibility and posture, Jay favours Pilates as an exceptional method to achieve this. She teaches a number of intimate classes allowing individual personal attention in a fun and rewarding atmosphere.
Connie Sibona
Chiropody/Podiatry
Connie studied Podiatric Medicine at New College Durham, graduating with a BSc (Hons)in 2010. After graduating she worked for the Nhs where she has gained all round clinical experience diagnosing and treating a variety of foot pathologies.
Connie worked within the High Risk Diabetic Centres, both in Newcastle and South East Partnership Trust, treating critical care patients. She also has vast experience in musculoskeletal foot related problems. She had a private practice in Newcastle before moving to Southend-on-Sea, where she worked with the rugby and cricket teams providing advanced gait analysis.
Areas of speciality include; Sports Injuries, Biomechanics and Gait Analysis, Orthoses, Nail Surgery and Diabetic Foot Complications.
Connie is a member of the Society of Chiropodists and Podiatrists and is HCPC registered. She continues to work for the Nhs as a Senior Podiatrist and joined Eagle House in August 2016.

Sally Jackson-Robins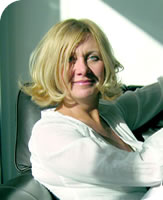 Harley Street Skin Clinic
Harley Street Skin Clinic was established in 2006 by Sally Jackson-Robins in Leigh on Sea and has recently moved to a tranquil, newly renovated Beauty Aesthetic Clinic within Eagle House.
What distinguishes Harley Street apart from other larger clinics is the aim to make clients feel that their skin care wishes are listened too and addressed, with a range of treatments and techniques that are trusted and respected within the beauty industry.
Encouraging a fresh modern look at the way we use skincare, Harley Street gives you the freedom to combine and develop together a programme of treatments with your very own signature.
To support the in-salon treatments we use a range of skincare products endorsed by the beauty industry, medical profession and dermatologists. Together we can translate your look, depending on how you feel, the look you desire or even the reaction you want.
Sally
---