Welcome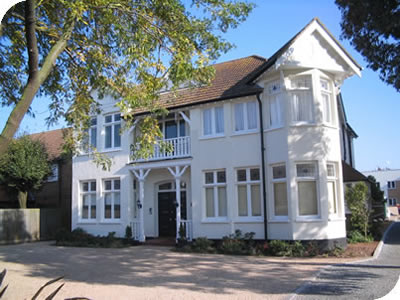 Introduction
Eagle House Physiotherapy, Chiropody and Sports Injury Clinic is the longest established practice in the Southend, Westcliff and Leigh-on-Sea area at 46 years and consequently has enjoyed a very long and successful relationship with the local community, schools, sports clubs, all the major insurance companies, GP's and Consultants.
Hours of Opening
For appointments and enquiries please telephone (01702 343785):
Monday to Friday 9am to 9pm
Treatment times vary Monday to Friday with late Evenings available.
Domiciliary (home) visits can also be arranged.
We can normally offer an appointment within 24 hours.
Facilities
As a result of our continual improvement programme the clinic was completely refurbished to a very high standard in 2008. At 1700 sq ft with grounds front and back it is a large dedicated practice in a prestigious property with lovely surroundings in the heart of Westcliff/Chalkwell. The practice now has 5 treatment areas, a main reception, 2 waiting areas, a refreshment area, 2 rest rooms, a beautiful shower and changing room, an area for toys to keep children occupied if accompanying parents, a large car park with allocated patient parking, and relaxing gardens which patients are welcome to use.
The main Physiotherapy Suite is very spacious and is suitable for both individual hands on treatment and rehabilitation or studio work such as Pilates. The practice is also ideal for educational purposes or professional hire and has been used as a teaching venue, NCT Classes and Occupational Health Assessments.
A further refurbishment took place in 2018, welcoming and accommodating SkinQuest Therapy ( formerly Harley Street Skin Clinic ) to our ever growing multi therapy clinics and services offered here at Eagle House.
In October 2013 we introduced a Chiropody/Podiatry service here at Eagle House.
Specialities
The Practice Principle, Keith Palmer is a competitive dancer and competes internationally in athletics, and is a qualified UK Athletics Coach. Consequently he has specialised in this clinic for over 24 years in Sports and Dance injuries up to elite level and has lectured on sports injuries especially running and lower limb problems. Keith also specialises in Neurology, especially Stroke and Care of the Elderly where home visits can be arranged if preferred. This stems from the caring of his Father for 15 years who suffered a Stroke and subsequently Keith has undertaken much work on Stroke Awareness. Furthermore we specialise in Paediatrics and have maintained very close links with the local schools who in turn refer their pupils here and whom we have been successfully treating for many years. Keith is also qualified and specialises in Acupuncture and is AACP registered.
Our physiotherapists are registered with the CSP, HCPC and OCPPP, follow exceptional care standards and are constantly updating their knowledge through CPD in order that their patients receive treatment that current research shows to be effective.
Accreditation and audit
Over the past 15 years the practice has received accreditation twice by Physio First and has been successfully audited by Bupa. In 2009 the clinic took part in the required 'Bupa Physiotherapy Tender' and were successful. Therefore the Practice continues to be a Bupa Approved Provider of Physiotherapy Services and now forms part of their 'new out-patient physiotherapy network', which was launched late in 2009.
Background of the clinic
Eagle House Physiotherapy Clinic was opened by Christine Marryat in January 1976. She remained the Practice Principal until January 2006 when her long time associate Keith Palmer took over after having worked in the Practice for the previous 8 years. In the following years the practice developed into a multi-disciplinary health clinic offering varying health professional services.
Overview of the clinic
The clinic was completely refurbished throughout in 2008 and has spacious treatment rooms which are warm, bright and well equipped. It now has a new reception leading into the main Physiotherapy suite; a very large, airy and spacious area for both treatment and rehabilitation.

The middle section of the clinic boasts a spacious, and relaxing Complementary Therapy and Multi Use Treatment room which include the clinics for Chiropody, Sports Massage and Osteopathy at differing times throughout the week.



Patients are welcome to be accompanied by a friend or family member during treatment.
Children are welcome to accompany parents, toys are provided to keep them occupied. For further convenience and comfort additional facilities are also provided such as a shower room, an informative waiting area, refreshments, a relaxing garden, and allocated parking.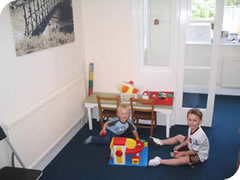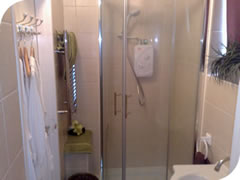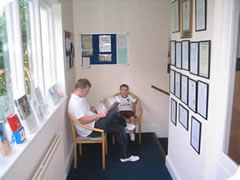 A recent expansion of the practice has seen the introduction of Nails, Beauty and Complementary Therapy facilities in the front section of the clinic. Eagle House can therefore now offer health, relaxation and beauty under one roof.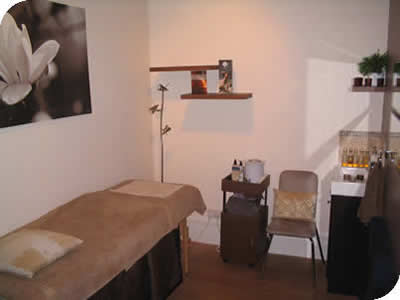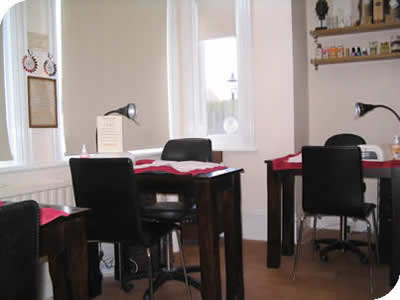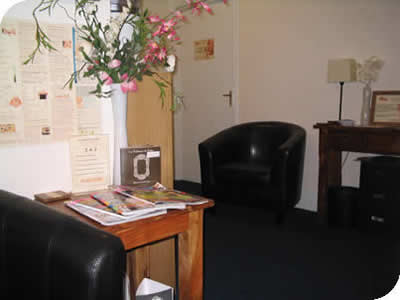 Policy and Procedures
Patient privacy and confidentiality is maintained at all times.
The clinic is audited by BUPA and other major insurance companies.
If self paying you may pay for your treatment at the end of each treatment session and payment may be made by cash, cheque or card. If you have health insurance an invoice will be submitted direct to your insurance company. You are advised to check your level of cover prior to your appointment as most insurance companies require patients to be referred by their GP or Consultant before they can commence treatment. You will also need to obtain an authorisation number from your insurance company and you must bring your insurance details with you on your first appointment. Physiotherapy treatment at this clinic is covered by all major health insurance companies. It is standard practice to swipe your credit/debit card as our insurance for any unpaid bills by your insurer.
Referrals are also accepted from occupational health and rehabilitation companies.
It has always been the policy of the Clinic to ensure that all patients are given full information about their diagnosis and proposed treatment. As there is often more than one way of treating a particular medical condition, your therapist will discuss treatments with you so that together you can decide which is the most appropriate.
With you agreement, you physiotherapist will write to your GP to keep him or her informed of your physiotherapy treatment.
In accordance with standard practice, missed or cancelled appointments will be charged at the cost of the treatment, unless 24 hours notice is given.
Our therapists, whilst practising their general techniques also have particular expertise in specific areas see 'About Our Therapists' section.